This is a blog post about how I failed my first attempt at the IACC exit assessment in the summer of 2022. It'll cover:
What went wrong
How you can potentially avoid this
How to prepare for a resit
Most of the advice in this blog I received from meeting with senior scientists, others who had failed and my wider support network. This post is a thank you to those people and I hope sharing the advice they gave me is useful to you. I also want this blog to show you that failing is something that is a normal and natural part of life, which has happened to everyone you know and will happen to you too, perhaps even at the most pivotal part of your career to date.
Adriana's blog post on the IACC has many brilliant tips and I'd recommend reading it alongside this one as I've skipped some of points to avoid duplication. This blog post was correct for the STP IACC 2022. The IACC is going to change over the coming years, please check the NSHCS website for the latest guidance on the STP exit assessment relevant to your cohort.
What went wrong.
Too long: Didn't read (TL:DR):
I didn't show I knew my limitations
I didn't prepare for the interview in a way that met my needs
I didn't convey to my panel that I was a safe pair of hands
This mistake was two fold:
I worried that talking about one of my shortcomings would lead to me not passing the IACC. Sadly, the fact that I'd not acknowledged this during my written submission or my interview led to me failing one of the GSP domains, as it became clear during my interview what the shortcoming was.
I gave a good job interview, which wasn't a good IACC interview. I'm good at job interviews, my anxiety turns into confidence and that probably sometimes comes across as overconfidence. Overconfident and potentially arrogant people don't make safe clinical scientists because they don't know their limitations. I also gave a very 'interviewy' answer for one of my questions. I was genuinely happy to share my answer to this question but that led to me rambling and giving a personal answer, rather than a formulated IACC answer, which actually answered the question I was being asked in an appropriate way.
How to avoid this.
In the best scenario, I would have answered this domain question displaying that I knew I needed development in this area. If I'd highlighted it in the interview and then spoken about how I was going to improve, it possibly would have been a suitable answer to pass this domain. I passed at the second attempt by doing exactly that. Your written and interview IACC are both a safe and suitable place to note the things you need to improve on, noting gaps you have or training needs you still need to fulfil. It's ok not to be 100% at this stage.
The IACC is not a place to be arrogant. Yes, be confident in your abilities and the skills you've developed over your training but it must be at the balance that, whilst you've got a good foundation, you're still an entry level clinical scientist. Keep at the forefront of your mind that you are showing your assessors you are a safe pair of hands. You can do this in part by reflecting on your limitations and how you plan to address them. Part of being a safe practitioner is understanding and acknowledging your areas of strength and of weakness. The IACC is a balance of selling yourself and being really critical. It should be an honest reflection of who you are and where you are in your career at this moment in time. Remember that even when you're nervous, you need to be answering these questions in a structured and concise way.
A lovely piece of advice my training officer gave me:
"You need to show you're willing to adapt to feedback and to change and develop yourself as a professional and as a human. At the end of the day, we're all still humans!"
I didn't practise saying answers to questions out loud enough.
Improving my presentation skills was something I worked on a lot during my training, as I tend to become forgetful when I'm anxious. I learnt to rely on being able to practise beforehand, and using notes to prompt myself. This reduced my ability to articulate myself in a high pressure situation, where I had limited control over what I needed to say a.k.a the IACC Interview.
Others have been told they went into too much technical detail when answering questions about projects they were passionate about.
How to avoid this:
For my resit, I went through each of the sentences I'd written, and came up with the hardest question I thought I could be asked about them and I then formulated a perfect answer for each. The most important part of my resit preparation was that I practised saying them out loud, to the best of my ability. Even if the answer wasn't perfect, practising saying the words out loud made them familiar and easier to recollect when I was anxious. Sometimes I said them to my partner, but most of the time I just said them to myself. Whilst I was washing up, sat at my desk or on a walk during my lunch break.
Others found that having a collection of key words your assessors will expect from an answer and practising those words as phrases, helped them become more familiar. This can help to make your answers sound more professional and concise.
You also have a limit to the amount of time you can dedicate to each section of the interview. Practising out loud can make sure you know the length your answers should be including how much detail you can – and is appropriate to – go into.
General good advice I picked up:
Record your mock assessments (with others' permission) and watch back how you've answered questions. For me, this meant I could focus on having a conversation with whoever was supporting me and I didn't have to make notes in real time. Others found it gave them a chance to improve aspects of their body language whilst trying to formulate answers.
Have a plan for the day, with timings so you don't rush. Someone advised me to go for a walk outside beforehand to help clear my head.
Break down each of the Good Scientific Practice (GSP) domains and think about how each is relevant to your specialism.
Memorise one good starting answer for each of your perfect answers you've written. This will get you started off on a good answer.
Are there some buzz words you need to work into your answers? Make sure they are generic, for example the Quality Management System (QMS), instead of talking about the name of your Trust's QMS.
If there is an area you're worried about getting a question in, this is probably a place you need to have some good answers! There are no filler sentences in your written IACC.
Take a deep breath before you answer your questions and make sure to speak clearly and calmly.
Preparing for a resit
This section will mostly be relevant to those who've failed the IACC and are resitting.
Getting feedback from the panel and support from the NSHCS
You should have your feedback from your first or second attempt when you're preparing for the next one. If there isn't enough feedback for you to make suitable changes on the sections you've failed, reach out to the NSHCS to see if there's more feedback you can get from your assessors. You'll also have the opportunity to have a support meeting with the NSHCS which should hopefully include someone from your panel from your previous attempt, an NSHCS representative and your training officer (if you want them to be there). The NSHCS have let me know that from Spring 2023, they will provide resitting trainees with a written summary of the main points raised during their support call discussions.
Preparation for interview
If there were things in your action plan you said you'd done in your previous written IACC, make sure you have some answers about if you've done what you said you were going to do and how it helped you. Failing should be a source of reflection and development and it's totally reasonable to talk about that in your resit if it's relevant.
I also did an interview skills training session and an express coaching session provided by my Trust.
Have a mock interview with people from your Trust or, if you can find them, people external to your team who are willing to support you through a mock interview. This can help you to practise in a more realistic IACC interview way, with people who don't know you and who will provide a more formal environment.
Find other trainees in a similar situation
I was terrified of admitting my failure to my peers, but having other trainees to talk to during the fallout of failing and preparing for resit was invaluable and well worth whatever embarrassment I initially felt. The other trainees in my cohort who had passed were exceptionally supportive.
See this as an opportunity to grow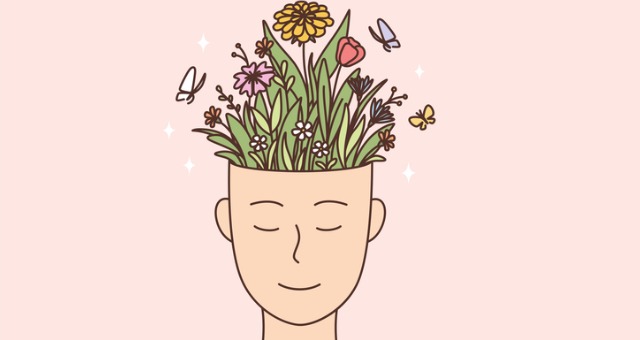 I was utterly devastated when I found out I had failed, but I passed at my second attempt. This wasn't because I was better at my job by then or I'd managed to fill all the knowledge gaps that I'd had at my first attempt, it was because I was better prepared. I could have passed at my first attempt but I didn't and, honestly, looking back now it was probably a good thing. I've learnt a lot about myself, about being able to acknowledge what I wasn't good at and being ok talking to seniors about it in a positive and constructive way, which met my development needs.
Remember that this one failure doesn't mean either that you are a failure or that your training was a failure.
I sent my written resubmission IACC to my step-dad. The most validating thing he said in his response to me was that my written submission looked like I'd done a lot of hard work over the course of my training. Which of course I had, but failing the IACC made it seem like I had done nothing for a period of time.
If you fail this one section of what is such a huge commitment, all the work you did during your training is still valid and valuable. All the time you spent completing competencies, all the effort you put into your MSc and all the nights and weekends you worried about whether you were going to complete everything in time. All the patient journeys you had a positive impact on either directly or indirectly as part of your training, shows your incredible commitment to the STP and to changing peoples lives as a clinical scientist.